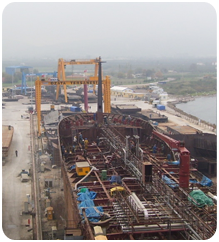 SHIP BUILDING CONSTRACTOR
M&M Marine provides creative and professional local and international solutions for strategic and financial needs. M&M Marine serves local and international clients with global standards backed up by its extensive industry knowledge and wide range of contacts within the local and the international marine community.
M&M Marine's new approach combines its' already existing industry expertise with business development experience so as to provide the best hybrid service in the sector.
With this capacity M&M Marine is able to provide marine and corporate advisory services including but not limited to investments, restructuring, formation of strategic partnerships, mergers and acquisitions, corporate management and organization.